Sacred Soul, Sacred Calling
May 29 – June 3, 2024
Virtual and In-Person at Kanuga
As we face the often-overwhelming needs and existential crises in the world today, we are tempted to despair and to withdraw. Or when our frustration reaches a breaking point, we take action…any action. However, social justice work done from a place of righteous anger is depleting and often harmful. Where do we find the energy and inspiration to engage? How do we discern what needs to be done and what is ours to do? How can we act from love rather than fear? Jung said "developing a conscious relationship with the unconscious will mitigate the negative effects of the unconscious." Dream work, creative expression, contemplative practices, and individual and collective rituals help us on this journey of individuation. When we find work that is in alignment with our authentic Self, we are energized rather than exhausted. The keynotes, workshops, dream groups, creative expression, meditations, music, and community found at the Summer Dream and Spirituality Conference 2024 will inspire and guide us on this journey. We hope you will join us!
Allen Proctor, Director
Keynote Speakers
Toko-Pa Turner
Sometimes called a Midwife of the Psyche, Toko-pa's work focuses on belonging, restoring the feminine, reconciling paradox, elevating grief, and facilitating ritual. It wasn't until her late twenties that she returned to the mystical teachings of Sufism, and the study of dreams. She became deeply interested in the work of Carl Jung and did a three-year internship with the Jung Foundation of Ontario. In exchange for making tea and taking registration, she got to sit at the feet of teachers like Marion Woodman, James Hollis, J. Gary Sparks, and other 2nd generation Jungians.
Out of the longing to share what she had been learning, she began to teach and support others with their dreams in her private practice, blending the mystical tradition of Sufism with a Jungian approach to dreamwork. Now, more than 20 years later, she has grown a network of more than a hundred thousand dreamers worldwide.In 2018, she fulfilled a life-long dream and released her first book, Belonging, which explores exile and the search for belonging through the lens of dreams, mythology, and nature. It went on to win several awards, including the 2018 Gold Nautilus Award, the 2018 Gold Readers' Favorite Award, and the 2018 Silver IPPY. It was also a finalist in the 2018 Whistler Independent Book Awards and the 2019 Montaigne Medal in the Eric Hoffer Book Awards. Belonging has been translated into 10 different languages.
Chris Bache
How does a boy raised in the Deep South who became a professor of religious studies come to write a book about his 20 year journey with LSD? While attending the University of Notre Dame, studied widely, eventually majoring in religious studies, technically "theology," with a focus on New Testament studies. He read Carl Jung and Mahatma Gandhi, who made a deep impression on him. Against the backdrop of Vietnam, he gave up guns and became a conscientious objector. By the time he graduated from college, he had left Catholicism.
At Cambridge, his passion became the search for the historical Jesus. He learned the art of peeling away history with form criticism, redaction criticism, and textual criticism. The historical Jesus became his way out of Christianity, as Chris found in Jesus a depth of spiritual realization that was larger than Christianity.
At Youngstown State University he encountered the work of Ian Stevenson of the University of Virginia and Stanislav Grof. He quickly saw that Grof's work represented a turning point not only in psychology but in philosophy of religion as well. It allowed one to explore the deep structure of consciousness and experientially probe questions that philosophers have pondered for centuries.
At the California Institute of Integral Studies Chris served as adjunct faculty in the Department of Philosophy, Cosmology, and Consciousness, teaching graduate students eager for the psychedelic conversation. Chris feels his psychedelic work was so central to his incarnation that everything in his life was calibrated to bring it into being. Much like James Hillman.
Chris is the author of three books: LSD and the Mind of the Universe: Diamonds from Heaven, Dark Night, Early Dawn: Step to an Ecology of Mind, and The Living Classroom.
Chris lives in in Weaverville, NC with his wife, Christina Hardy, who now pursues her deeper calling as an astrological counselor and past life therapist.
Also Keynoting
Sheila Petruccelli
Sheila Petruccelli (she/love) holds sacred space as Director of Creative Embodiment for the Haden Institute by meeting with small groups, creating rituals for large groups and building altars everywhere she goes. Facilitating conversations around creativity (and the shame and obstacles that often accompany it), Sheila gently offers ways to tap the deep wellspring of authenticity she believes everyone possesses. During each in-person intensive, Sheila sets up an art studio on campus that is part enchanted cottage, part forgotten chapel and part her grandmother's kitchen.
The "Creative Space" as it's affectionately called, has become the place people come to navigate the liminal space between what they know and what they don't know they know. She delights in helping others find expression for that emergent edge of growth that often defies language, encouraging exploration of the silent spaces before and beyond words. "Listen to your hands" is the best advice she's got – echoing the truth Carl Jung spoke when he said "the hands will solve a mystery that the intellect has struggled with in vain." With gifts for reading energy and interpreting images, Sheila bows before the unseen, the unknown and the unimaginable. She offers spiritual direction, dreamwork and astrological readings to clients in private practice. For irregular glimpses into her untamed and untrained artistic life, follow her on Instagram @sheila.petruccelli.
Fanny Brewster
Fanny Brewster, M.F.A., Ph.D., is an author of poetry and nonfiction, and a Professor in the Integrative Therapy and Healing Practices Department at Pacifica Graduate Institute. Her Masters degree in Creative Nonfiction was awarded by Goucher College. Dr. Brewster has worked as a Jungian analyst in private practice for over a decade. She lectures and presents nationally and internationally on topics related to African American Culture, Dreamwork, and Creativity.  
Dr. Brewster has twice received Gradiva Award Nominations for her writing from the National Association for the Advancement of Psychoanalysis (NAAP). Her most recent book is Race and the Unconscious: An Africanist Depth Psychology Perspective on Dreaming. It engages the archetypal African consciousness that enriches our knowledge regarding the foundation mythopoetic of Africanist dreaming. Featuring crucial historical context, Jungian ad post-Jungian theory, clinical cases studies, and dream series interpretations, the book offers readers a rich framework for exploring and understanding the language, images, and symbols of African and African American dreamlife. Fanny has recently joined the faculty of the Haden Institute and is the author of The Racial Complex: A Jungian Perspective on Culture and Race.
Chelsea Wakefield
Chelsea Wakefield, Ph.D., LCSW, is the founding director of the UAMS Couples Center, a program committed to providing excellence in couples therapy. Wakefield is a nationally recognized psychotherapist, author and educator, who has provided individual, couples and group therapy for the past 21 years. She is a highly trained and effective clinician, experienced in dealing with the problems that couples face in the 21st century. She has published numerous articles, along with three books: Negotiating the Inner Peace Treaty, In Search of Aphrodite, and Labyrinth of Love.
Wakefield's integrative approach comes from years of study and experience, gleaning clinical pearls from the best and brightest experts in this field. She also incorporates recent brain research on the neurobiology of attachment. She is the only AASECT Certified Sex Therapist in Arkansas.
Wakefield is known for her compassionate manner blended with deep clinical acumen that allows her to find the root of problems that have troubled couples for years. She works with situations of betrayal and disconnection that feel unresolvable. Couples who come to work with her grow as individuals as they work through the underlying difficulties, dynamics and destructive patterns that have eclipsed the love they have always longed for. Learn more about Chelsea at https://chelseawakefield.com/.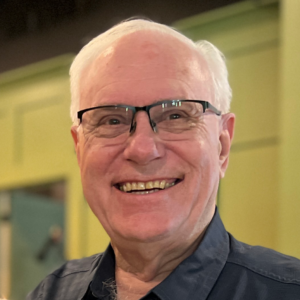 Bob Hoss
Robert Hoss, MS a Director and Past President of IASD; IASD Conference Director, directs the IASD/DSF (DreamScience Foundation) for research Grants; faculty trainer for the Haden Institute; board of the National Institute of Integrative Healthcare. He is: author or managing editor/author of Dream Language (Innersource, 2005-2014), Dream to Freedom (EP Press, 2013); Dreams that Change Our Lives (Chiron, 2017) and Dreams: Understanding Biology, Psychology and Culture (Greenwood, 2019);
a chapter author in eight other books including Working with Dreams and PTSD Nightmares (Praeger, 2016) and the Encyclopedia of Sleep and Dreams (Praeger, 2012); and is published in three professional journals. A frequent guest on radio and TV, he was host of the IASD DreamTime Radio series and has been an internationally acclaimed lecturer and/or instructor on dreams and dreamwork at various institutions, colleges and universities for over 40 years. He holds a Master of Science degree and has training and/or experience in Gestalt Therapy and various humanistic and contemporary dreamworking approaches. He was also a former scientist, and applied researcher, with four patents and a global corporate executive at both American Express and IBM. He retired early, however, to devote his science and management skills to dream studies. His Transformative Dreamwork protocol is based on a unique blending of research and psychology: Gestalt work, Jungian theory and practice, the neurobiology of dreaming, plus his research into the significance of color in dreams. His work has been featured in a PBS Dreamtime special, Readers Digest, Prevention Magazine and USA Today. Learn more at http://www.dreamscience.org/.
---
Music by River Guerguerian and Chris Rosser
River Guerguerian
River is a multi-percussionist/composer/educator. He has been inspiring audiences with his colorful and innovative percussion for over thirty years. Whether collaborating with world-class symphonies, studio artists or creating his own dynamic explorations of rhythm, his devotion and attention to the vibrant life of the drum reverberate with the listener. He has performed in prestigious concert halls in 30 countries, and has recorded on over 300 albums and film soundtracks. In 1994, River sold all possessions, left civilization, and lived in a wildlife sanctuary in the Himalaya Mountains for 5 years. River is the Music Director of the Odyssey Community School, and he is the founder of Asheville Rhythm, which has produced the Asheville Percussion Festival since 2012. He conducts rhythm and sound exploration workshops throughout the country. You can hear his lyrical style with his world jazz group Free Planet Radio, and other ensembles he curates. Visit him at ShareTheDrum.com
Chris Rosser
Chris is a multi-instrumentalist, singer-songwriter, composer and producer from Asheville, NC. As a solo performer, he has released four recordings, including the latest A Thousand Hands. He and the world fusion trio, Free Planet Radio, toured 20 cities in China in 2016, and have released four recordings, including the latest Stillness. He also tours internationally in the bands of Omar Faruk Tekbilek, Rhonda Larson, and Lizz Wright.  In 2017, Rosser received a NC Arts Council Composer Fellowship. Rosser has produced/engineered over 200 CD's for other artists in his recording studio, and has composed music for national commercial spots, and TV shows on Animal Planet, TLC, OWN, PBS and more. Visit him at www.chrisrosser.com
Lindsey Blount
Lindsey is an American folk and jazz vocalist born and raised in West Palm Beach, Florida. Her interest and passion for music led her to Boston, where she completed her studies at Berklee College of Music. After finishing her degree, she married and relocated to her new home in Freiburg, Germany. She currently splits her time between teaching at the Freiburg University of Art, Design, and Music (hKDM) and The Jazz und Rockschule. She enjoys songwriting, performing, exposing her youth choir to Motown, and cooking with her husband, Jan. Her EP, Some of the Lovely, vol. 1, was released in March 2023.
More Information