Summer Dream & Spirituality Conference




May 24- May 29, 2020
"Intuitive Knowledge: Wisdom from Within"
KEYNOTE • PRESENTATIONS • WORKSHOPS • DREAM GROUPS
Featured 2020 Keynotes & Workshops by best-selling author
Judith Orloff, MD
Intuitive Dreaming
Dreams and Sexuality
The Spiritual Empath
Surviving in the World as an Empath
​
​
We invite you to spend six days in the beauty of the Blue Ridge Mountains, gathered with a group of fellow seekers learning how to access and trust your inner wisdom. At the Haden Institute we believe accessing "all that waits within" leads to living a more rich and joyful life. Register now to join us May 24-29, 2020 for keynote presentations, dream groups, workshops, ritual, creative expression, live music and time in the rich natural beauty of Kanuga.
​
Judith Orloff, MD
is instrumental in bringing intuition and spirituality into the realm of traditional health care.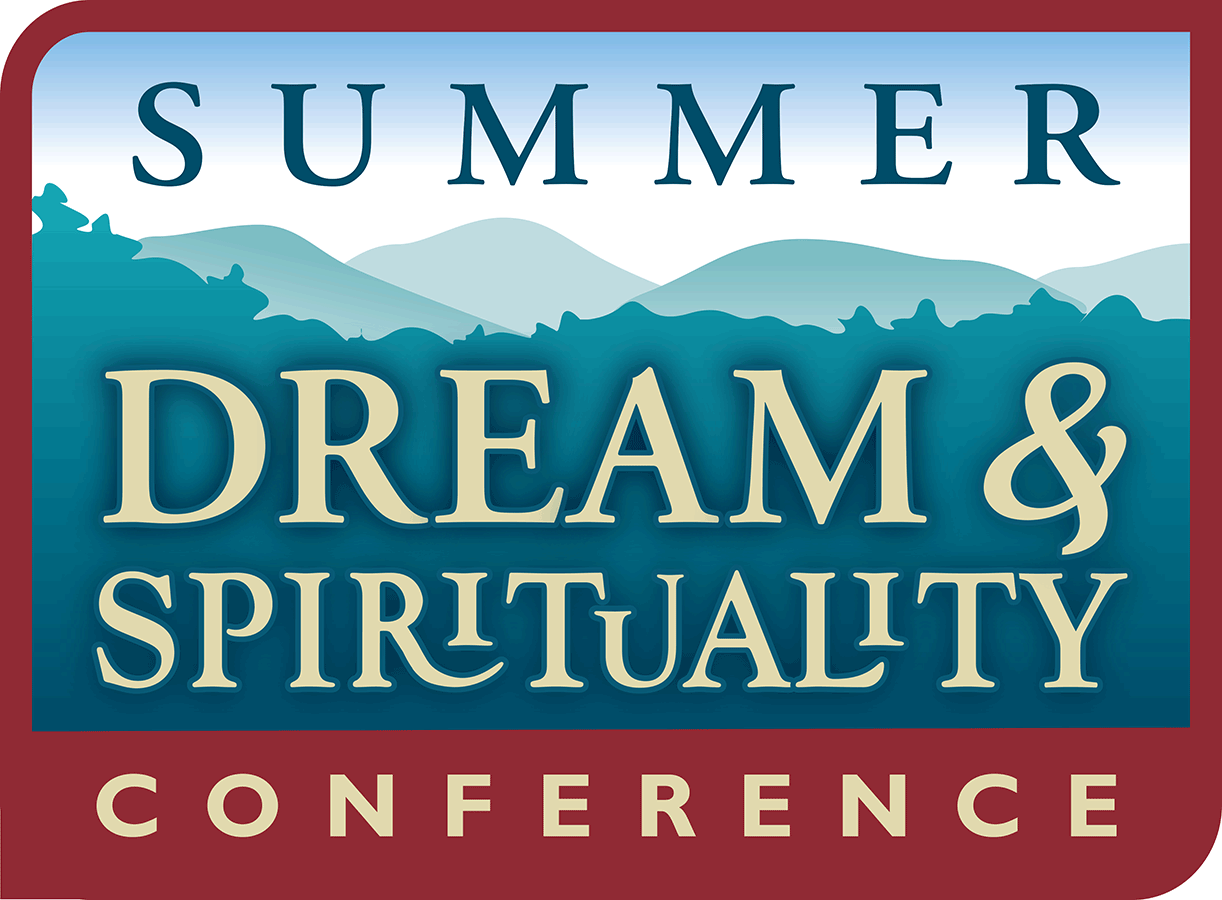 "All of the teachings at the Conference provided a concentration of new ideas and ways of thinking I can use to enrich my daily life. I especially like the wide variety of workshop offerings, allowing me to deep dive into the subjects that interest me. The magic that brings me back each year is what happens in the dream group. Sharing life changing dream stories and a deeper understanding of dream images connects the group from the very first meeting."

— Particpant
Through both keynote lectures and interactive workshops Dr. Orloff will share her knowledge of using intuition and empathy as tools for creating a more open hearted and empowered life. She values dreams as a direct link to the Divine and as the natural territory of intuition. Her presentations will provide insights on harnessing the knowledge that dreams offer. Her recent books focus on what it means to live as an empath in what can often be an insensitive world. We look forward to exploring all of these topics with Dr. Orloff at our 2020 Dream & Spirituality Conference.
​
Thriving as an Empath is the newest book released by Dr. Orloff. It offers daily self-care tools for sensitive people, helping them to embody their innate gifts of intuition, creativity and compassion. Her other books include The Empath's Survival Guide and Emotional Freedom. Dr. Orloff is a psychiatrist, an empath, and is on the UCLA Psychiatric Clinical Faculty. She synthesizes the pearls of traditional medicine with cutting edge knowledge of intuition, energy, and spirituality. Dr. Orloff's work has been featured on The Today Show, CNN, Oprah Magazine, the New York Times. Dr. Orloff has spoken at Google-LA and has a popular TEDX talk.
Other featured speakers for the Conference are

Pittman McGehee, Kathleen Wiley, Larry Burk, MD, Kirk Webb, Diana McKendree, Bob Hoss, Larry Maze and Chelsea Wakefield

. Each speaker and workshop presenter will provide a different perspective on how spirituality, dream work or creative practices provide access to our inner wisdom.
​
Teaching and Certification
We will apply for continuing education hours closer to the event.
CHECK-IN IS 4-5 PM SUNDAY & THE CONFERENCE ENDS WITH BREAKFAST FRIDAY
creative expression teaching
​
Sheila Petruccelli curates a creative space during the Conference, providing art supplies like paint, clay, fiber, collage images and other media, along with chocolate, candles, twinkle lights and lots of inspiration. The space can be used by participants as a way to process learnings, engage with dream images, or embody some aspect of inner work that is rising during the week.
2019 Summer Dream & Spirituality Conference
Key Presenters on

"Spiritual Resilience"
Joe Howell
​
"The Enneagram as Source of Spiritual Resilience"
Founder of the Institute of Conscious Being and a Clinical Psychology practitioner since 1980. Joe has traveled extensively presenting on such disciplines as dream work, the Enneagram, levels of spiritual development, techniques in spiritual direction and the theology of Henri Nouwen. His book Becoming Conscious: The Enneagram's Forgotten Passageway is a ground-breaker in the area of consciousness achievement through the ancient Enneagram.
Kathleen Wiley
​
"Embodying the Dream:
The Union of Inner and Outer Worlds"
Licensed Professional Counselor, Licensed Marriage and Family Therapist, and diplomate Jungian Analyst in private practice. Her work with clients recognizes the importance of the present moment, the moment of meeting between analyst and analysand, as primary. She is author of New Life: Symbolic Meditations on the Birth of the Divine and New Life: Symbolic Meditations on the Promise of Easter and Spring.
Pittman McGehee
​
"Safety vs. Security:
How to Feel Secure in an Unsafe World"
Former Dean of Christ Cathedral in Houston, TX and Jungian analyst in private practice in Austin. He has two books of poetry in print and another being printed. In addition to being an Episcopal Priest, and a Diplomate Jungian Analyst, writing poetry is his passion. Author of The Invisible Church: Finding Spirituality Where You Are; Raising Lazarus: The Science of Healing the Soul; and Words Made Flesh.
​
Catherine Meeks
​
"The Search for Racial Healing"
Retired Clara Carter Acree Distinguished Professor of Socio-Cultural Studies, author, community and wellness activist and mid-wife to the Soul. Serves on the Anti-Racism Commission and the Commission on Spiritual Growth for the Episcopal Diocese of Atlanta, organizing and implementing spiritual retreats and conducting workshops on a variety of wellness and spirituality issues, teaching courses on Jungian Psychology, cultural issues and spiritual development. Chaplain for the Anti-Racism Commission. She is the author of Living into
God's Dreams.
2019 Key Presentations:
​
The Enneagram as Source of Spiritual Resilience — Joe Howell

Embodying the Dream: The Union of Inner and Outer Worlds
— Kathleen Wiley

The Search for Racial Healing — Catherine Meeks

Dreams that Can Save Your Life: Cancer Diagnosis and Healing — Larry Burk

The Whole-Making Nearness of God — Sheri Kling

Dreams: our Natural Resource for Mental and Spiritual
Resilience — Bob Hoss

Relationship Resilience: Loving Deeply in an Age of Disconnection
— Chelsea Wakefield

A Spirituality of Resilience: 'Lo I Am With You, Even to the End
of Time — Larry Maze

You Heal Me Through Dreams — Howard Addison
Allen Proctor, Director Haden Institute
2019 Workshops:
​​
Your Soul's Qualities Discovered through the Enneagram — Joe Howell

Spiritual Practice as Resource for Security — Pittman McGehee

Heal Yourself with Dreaming and Tapping — Larry Burk

Resilience Resources: Dream Divina — Sheri Kling

How to Recognize and Work with Complexes — Bob Haden

The Labyrinth of Love: A Depth Psychology Look at Love, Desire and Individuation in Connection — Chelsea Wakefield

Where Do Dreams Come From? A Beginner's Guide to Jung's Model of the Psyche — Karen Bonner

Dreaming Sophia, the Great Mother Archetype — Julie Lumpkin

Dream Recall, Active Imagination, and Sketched Images in Soulful Journaling — Rose Wilkerson

No Greater Love: Jesus, MLK, and You. — Tony Caldwell

Labyrinth Walking Dance — Jennie Wakefield

Labyrinth Lessons on Resilience — Kathy Wallace

Experiencing the Ignatian Examen: Handing God our Consolation & Desolation — Mary Ann Archer

The Meaning of Numbers in Dreams — Doris Snyder

Dreaming Through the Lens of Kabbalah: A Psycho-Spiritual Approach to Dreamwork — Linda Yael Schiller

Dream Rescripting: A powerful tool in building personal and communal resilience — Debora-Ellen Brown

Samadhi of the Dream State: Cascading Healing Dreams of Power, Light and Grace — Paul Overman

Resiliency Within — Diane Burket

Sacred Listening With Dreams — Darby Christopher

The Enneagram Meets the World of Dreams: a Bridge to Forgiveness and Compassion, the Resilience in a Troubled World — Judy Hellmann

Intimate Relationships: Fertile Ground for Growth — Jeannie DuBose

Brigid and the Archetypal Feminine — Linda McFadden

Can Joan of Arc Serve as an Enduring Model of Spiritual Empowerment for Women With a Cancer Diagnosis? — Janet Lynn Roseman

Lucid Dreaming - Engaging the Unconscious — Bob Hoss

Working with Imagery, Color and Guidance — Bob Hoss

Resistance, Opportunities and the Holy Ideas: The Enneagram of Dreams — Howard Addison

The Enneagram: Discovering the Sacred Roots of Your Soul — Howard Addison

Dream Music: The Twelve Tones, Their Energy and Their Colors — Vance Reese

Embodying the Dream: Experiencing The Constancy of the Self — Kathleen Wiley

Woke Up This Morning With My Mind On Freedom: Using An Old Resource For New Resilience — Catherine Meeks
Teaching and Certification
​
This program is Approved by the National Association of Social Workers (Approval # 886446464-7537) for 9.5 continuing education hours.
​