Summer Dream & Spirituality Conference




May 24- May 29, 2020
"Intuitive Knowledge: Wisdom from Within"
​
Featured 2020 two Keynotes & two Workshops by
best-selling author
Judith Orloff, MD
Surviving in the World as an Empath
Dreams and Sexuality
Intuitive Dreaming
​
The Spiritual Empath
​
We invite you to spend six days in the beauty of the Blue Ridge Mountains, gathered with a group of fellow seekers learning how to access and trust your inner wisdom. At the Haden Institute we believe accessing "all that waits within" leads to living a more rich and joyful life. Register now to join us May 24-29, 2020 for keynote presentations, dream groups, workshops, ritual, creative expression, live music and time in the rich natural beauty of Kanuga.
​
Judith Orloff, MD
is instrumental in bringing intuition and spirituality into the realm of traditional health care.
Through both keynote lectures and interactive workshops Dr. Orloff will share her knowledge of using intuition and empathy as tools for creating a more open hearted and empowered life. She values dreams as a direct link to the Divine and as the natural territory of intuition. Her presentations will provide insights on harnessing the knowledge that dreams offer. Her recent books focus on what it means to live as an empath in what can often be an insensitive world. We look forward to exploring all of these topics with Dr. Orloff at our 2020 Dream & Spirituality Conference.
​
Thriving as an Empath is the newest book released by Dr. Orloff. It offers daily self-care tools for sensitive people, helping them to embody their innate gifts of intuition, creativity and compassion. Her other books include The Empath's Survival Guide and Emotional Freedom. Dr. Orloff is a psychiatrist, an empath, and is on the UCLA Psychiatric Clinical Faculty. She synthesizes the pearls of traditional medicine with cutting edge knowledge of intuition, energy, and spirituality. Dr. Orloff's work has been featured on The Today Show, CNN, Oprah Magazine, the New York Times. Dr. Orloff has spoken at Google-LA and has a popular TEDX talk.
​
For 2020 Conference rates & accommodations see Registration page.
Other featured 2020 Keynote Presenters
Chelsea Wakefield
​
"Intuition and Projection in Love Relationships"
Jungian oriented psychotherapist and international teacher on conscious relationships and sexuality. She is the creator of the Luminous Woman® Weekend, and author of Negotiating the Inner Peace Treaty; In Search of Aphrodite; and the upcoming Labyrinth of Love: Individuation
in Connection.
​
Diana McKendree
​
"Toni Wolff, Jung, and Typology"
Has a passion for working with the dream and images. Diana is a skilled dream work facilitator, educator, keynote speaker, consultant, leader of women's pilgrimages and iconographer. She is a faculty member with the Haden Institute, teaching Spiritual Direction and Dream Work, serving as both a mentor and as mentor to the Haden Institute mentors. Ordained an Interfaith Minister, Diana continues to search for the common threads that weave humanity and soul together.
​
Bob Hoss
​
"Exploring the Wisdom of Your Dreams"
Bob's approach to Dream Work is based on a unique blending of Gestalt work, Jungian theory, the neurobiology of dreaming, and his research into the significance of color in dreams. He is the past President of the International Assoc. for the Study of Dreams (IASD), Director of the DreamScience Foundation, and author of Dream Language.
​
Kirk Webb
​
"Dreams, Myths, and Imagination as
Divine Participation:
Wisdom from the Ancient Celts "
Kirk is a spiritual director, professor, and psychologist. He has worked as a spiritual director and psychotherapist for over 23 years and taught extensively in graduate programs for psychology, counseling, spirituality, and theology. He holds a Master of Divinity degree from Princeton Theological Seminary, a Masters degree in Counseling, and a Ph.D. in Clinical Psychology from Seattle Pacific University; and has studied at the Jungian Institute in Zurich. He takes regular pilgrimages to Ireland.
​
Larry Burk
"Dreams and the Spiritual Alphabet Soup
of Death and Dying"
Author of Dreams that Can Save Your Life, and a holistic radiologist from Duke University Medical Center who specializes in MRI, hypnosis, EFT and dream work.
​
Kathleen Wiley
​
"Individuation: Knowing Where You Start and Stop"
​
Licensed Professional Counselor, Licensed Marriage and Family Therapist, and diplomate Jungian Analyst in private practice. Her work with clients recognizes the importance of the present moment, the moment of meeting between analyst and analysand, as primary. She is author of New Life: Symbolic Meditations on the Birth of the Divine and New Life: Symbolic Meditations on the Promise of Easter and Spring.
​
Pittman McGehee
​
"Poetry as Sacred Practice"
An Episcopal priest and diplomate Jungian Analyst whose passion is writing poetry. He recently published two poetry books - Nod of Knowing and Extraordinary in the Ordinary; adding to his earlier publications of The Invisible Church, The Paradox of Love and Raising Lazarus.
​
Larry Maze
​
"Stay Awake: Jesus and the Inner Journey"
Served as the Bishop of Arkansas for 13 years before retiring in 2007. He frequently taught in his diocese around issues of Jungian psychology as it interfaces with Christian spirituality. Since retiring he has led teaching conferences in many areas of the southeast.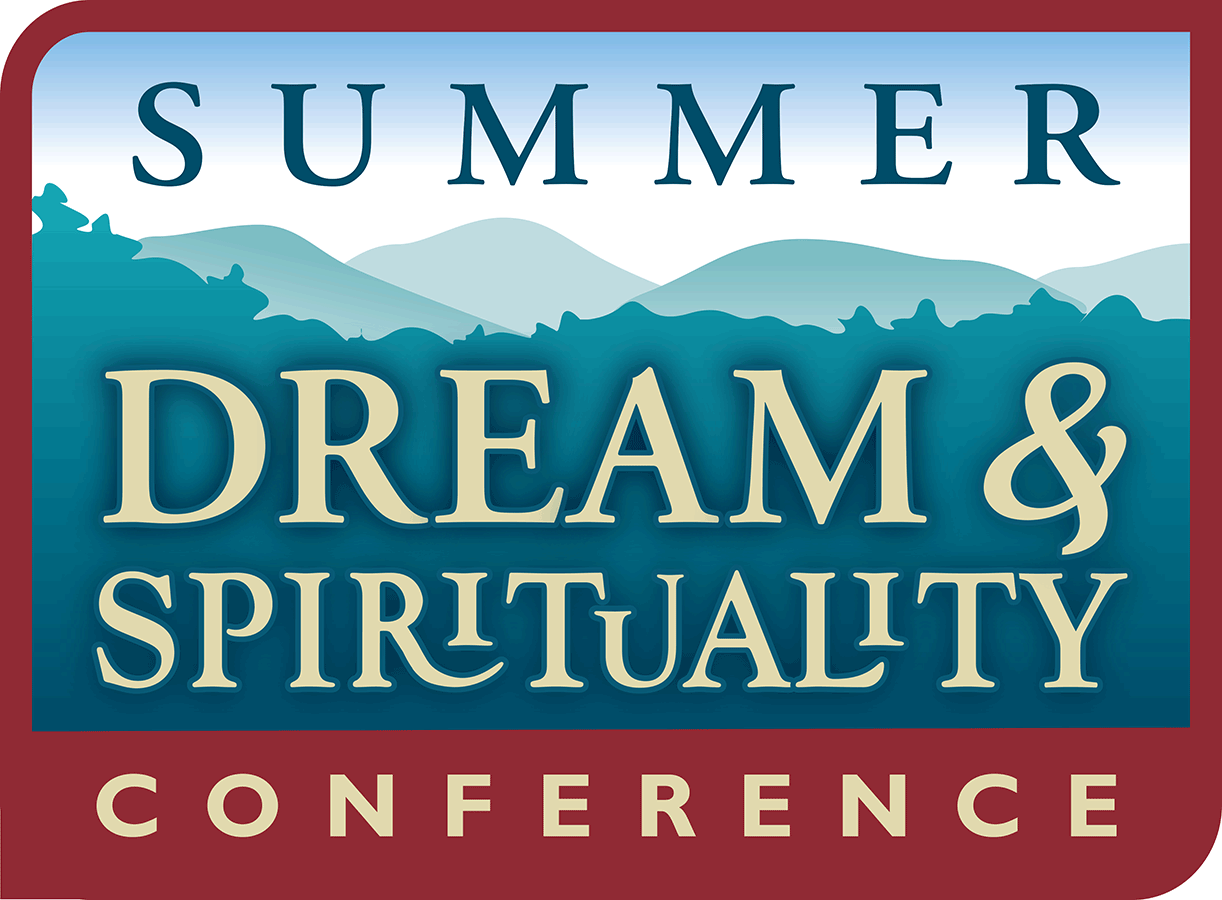 WORKSHOPS
Intuitive Dreaming

The Spiritual Empath

Embracing the Shadow

Movement Collage: Embodying Dream Metaphor, Intuition in Motion

Creative and Sacred Movement

Dream the Dream Onward

Race, Shadow Work and The Hero's Journey

Dream Divina: Contemplating Dream Images as Sacred Icons

A Near-Death Experience Model for Transforming Symptoms

Use Your Dreams to Change Your Life! Dream Animal Wisdom

Untangling Interlocking Complexes in Relationships

Working with Imagery, Color and Wisdom

Exploring the Collective Intuitive Function in Our Time

The Essential Role of Imagination and Wonder in Spiritual Growth: The Celtic Way

Dream and Poem as Inner Wisdom

Cultivating the Presence and Protection of the Self

Snake Dreams' Wisdom

Living The Dream: Myth, Meaning and Purpose in the Second Half of Life

Where Do Dreams Come From? A Beginner's Guide to Jung's Model of the Psyche

How to Create a 3-D Mandala

Dreams as Parables of Individuation

Mind-Body Nutrition: How to Nourish the Body and Heal the Spirit through Food

Dream Animal Wisdom
​
DREAM GROUPS
Staff led dream groups each day.
​
YOGA & MEDITATION
Offered daily before breakfast.
​
CREATIVE SPACE
Curated by Sheila Petruccelli with supplies like paint, clay, fiber, collage images and other media, along with chocolate, candles, twinkle lights and lots of inspiration. The space can be used by participants as a way to process learnings, engage with dream images, or embody some aspect of inner work that is rising during the week.
​
WORSHIP & MEDITATIONS
Conference Chaplain Larry Maze
will lead morning outdoor worship services.
Joyce Rockwood-Hudson will lead three evening Lakeside meditations
exploring a dream she had as scripture to unpack.
​
FREE TIME
Daily sabbath time for nature hikes, reading, reflection, naps, enjoy the Creative Expression art room, or porch time with a friend.
​
FEATURED MUSIC
By musicians Fran McKendree & River Geurguerian
​
MASSAGE &
HEALING TOUCH
Sign-up for a session (cost vary).
​
TEACHING & CERTIFICATION
We will apply for continuing education hours closer to the event.
​
CHECK-IN IS 4-5 PM SUNDAY & THE CONFERENCE ENDS WITH BREAKFAST FRIDAY
Allen Proctor, Director Haden Institute
"All of the teachings at the Conference provided a concentration of new ideas and ways of thinking I can use to enrich my daily life. I especially like the wide variety of workshop offerings, allowing me to deep dive into the subjects that interest me. The magic that brings me back each year is what happens in the dream group. Sharing life changing dream stories and a deeper understanding of dream images connects the group from the very first meeting."

— Particpant