Summer Dream & Spirituality Conference - On-line and at Kanuga On-line!




May 30 - June 3, 2021
"She: The Divine Feminine Rising"
Headlining 2021 best-selling authors
Mirabai Starr
​
Sophia, Mother Earth, Mary the Mother of God, Quan Yin, The Great Mother - these and many more are names for the Divine Feminine. The need for healing, compassion, connection, unity, balance, and empathy are bringing many of us to seek solace and wisdom from the Feminine Divine. Mirabai's book WILD MERCY shares her own story and stories from the women mystics to give us access to this eternal and treasured source of knowledge and comfort.
Mirabai Starr is an award-winning author of creative non-fiction and contemporary translations of sacred literature. She teaches and speaks internationally on contemplative practice and inter-spiritual dialog. Her latest book is WILD MERCY: Living the Fierce & Tender Wisdom of the Women Mystics. Mirabai is on the 2020 Watkins List of the "100 Most Spiritually Influential Living People of the World." She lives with her extended family in the mountains of northern New Mexico.
​
We look forward to exploring all of these topics with Mirabai Starr and all the Presenters at our 2021 Dream & Spirituality Conference.
​
Brian McLaren
​
Brian D. McLaren is an author, speaker, activist, and public theologian. A former college English teacher and pastor, he is a passionate advocate for "a new kind of Christianity" – just, generous, and working with people of all faiths for the common good. He is a faculty member of The Living School, which is part of the Center for Action and Contemplation, and he co-leads the Common Good Messaging Team, which is part of Vote Common Good. Brian's books have been translated into many languages, including Korean, Chinese, French, Swedish, Norwegian, German, Portuguese, and Spanish. He has written for or contributed interviews to many periodicals, including Leadership, Sojourners, Tikkun, Worship Leader, and Conversations. He is an active and popular blogger, a musician, and a songwriter, offering a variety of resources through his website, www.brianmclaren.net.
A frequent guest on television, radio, and news media programs, he has appeared on All Things Considered, Larry King Live, Nightline, On Being, and Religion and Ethics Newsweekly. His work has also been covered in Time, New York Times, Christianity Today, Christian Century, the Washington Post, Huffington Post, CNN.com, and many other print and online media.
​
His academic interests included Medieval drama, Romantic poets, modern philosophical literature, wildlife and ecology, fly fishing and kayaking, music and songwriting. In 2004, he was awarded a Doctor of Divinity Degree (honoris causa) from Carey Theological Seminary in Vancouver, BC, Canada, and in 2010, he received a second honorary doctorate from Virginia Theological Seminary (Episcopal).
FIERCE & TENDER: Reclaiming the Wisdom of the Feminine
Mirabai Starr
As the fierce and tender voice of the feminine rises again, people of all genders are gifted with renewed access to the women mystics and wisdom beings across the spiritual traditions, such as Teresa of Avila, Julian of Norwich, Mary Magdalene, the Shekinah, Song of Songs, Bhakti poet Mirabai, Sufi mystic Rabia, Fatima, Tara, Quan Yin, Kali, and indigenous Mother goddesses. As traditionally male-dominated structures topple across the landscape of the human community, the feminine is rising, carrying cups of mercy and spreading flames of truth-telling. In this talk, ​"​mystical feminist" Mirabai Starr shares the fruits of many years of investigating, excavating and lifting up female voices in all the world​'​s religions.
​
WILD MERCY: Women Mystics Across
the Spiritual Spectrum
Mirabai Starr
The women mystics and goddesses of all spiritual traditions are connected to an aquifer – a deep wellspring of wisdom and vitality – that not only does the world urgently need but for which the world is at last ready. Thirsty. On fire. From these timeless sources we can draw cups of mercy, of healing, of intelligence and humor and hope, and pass them around in a spirit of celebration and inclusiveness. We are embracing key issues that many women are carrying in their hearts – matters such as care for the earth, standing with those on the margins, sexuality and relationships, cultivating contemplative life, and longing for the divine. We are exploring the wisdom of women mystics and goddesses who serve as way-showers for navigating that particular soul-terrain. We are claiming our power and courage, yes, and also affirming the holiness of our vulnerability and unknowingness.
______________________________
​
​
The Second Pandemic: Authoritarianism
and Our Future
Brian McLaren
While we've all been struggling with the COVID-19 pandemic, a second pandemic has been spreading: authoritarianism. In this session, drawing from social science research and the work of a variety of secular and spiritual scholars, we'll consider how authoritarianism is defined, how it spreads, why we're susceptible as individuals and societies, how religion plays into authoritarianism, and how to respond.
​
Authoritarianism as a Hack on Our Brains: Understanding Bias
Brian McLaren
Just as our computers and networks need security protocols from being hacked, we need to protect our brains from being hacked. That begins with an understanding of basic biases that render all of us highly susceptible to being manipulated.
______________________________
Walk A Mile In My Shoes: Building Bridges of Healing Across the Racial Divide
This talk will focus upon the ways that opening ones self to a deep understanding of the make -up of the inner community can help in facilitating the process of racial healing.
​
Catherine Meeks

​
Executive Director of the Absalom Jones Center for Racial Healing. Prior to the center's opening she chaired its precursor, Beloved Community: Commission for Dismantling Racism for the Episcopal Diocese of Atlanta. A sought-after teacher and workshop leader, Catherine brings four decades of experience to the work of transforming the dismantling racism work in Atlanta. The core of her work has been with people who have been marginalized because of economic status, race, gender or physical ability as they pursue liberation, justice and access to resources that can help lead them to health, wellness and a more abundant life. This work grows out of her understanding of her call to the vocation of teacher as well as her realization that all of humanity is one family which God desires to unite.
______________________________
​
​
​
THE WISDOM of the BLACK MADONNA
The Black Madonna is a compensatory image for the image of the Great Mother being a white virgin. The dark feminine holds the fecund, fertile, earthen wisdom necessary for wholeness.
​
Pittman McGehee

​
An Episcopal priest and diplomate Jungian Analyst whose passion is
writing poetry. He recently published two poetry books - Nod of Knowingand Extraordinary in the Ordinary; adding to his earlier publications of The Invisible Church, The Paradox of Love and Raising Lazarus.
______________________________
​
​
​
Embodiment: Honoring the Divine Feminine

​
When we live in our body, with conscious attunement to our felt experiences, and awareness of subtle psychic energies, we honor the Divine Feminine. We embody the soul that flows from the Supernal Mother who gives birth to all forms. We will reflect on how this knowing informs conscious relating to our body mind as an expression of our psyche/soul.
​
Kathleen Wiley

​
Licensed Professional Counselor, Licensed Marriage and Family Therapist, and diplomate Jungian Analyst in private practice. Her work with clients recognizes the importance of the present moment, the moment of meeting between analyst and analysand, as primary. She is author of New Life: Symbolic Meditations on the Birth of the Divine and New Life: Symbolic Meditations on the Promise of Easter and Spring.
______________________________
​
​
​
Wisdom Became Flesh: The Divine Feminine Hiding in the Gospel of John
Opening to God's Wisdom – the Divine Feminine or Sophia – through the examination of dreams and inner reflection opens up untold possibilities of grace-filled transformation. While Sophia dances openly through the Wisdom literature of the Hebrew Bible, Her presence in the Gospel of John is cloaked behind the term Logo. In this presentation, theologian Sheri D. Kling will reveal Sophia's hidden presence in this beloved text and open up a new understanding of the life and work of Jesus and its meaning for us today.
Participants will:
Understand similarities between passages describing Logos/Word in the prologue to the Gospel of John and those about Sophia/Wisdom in the Hebrew Bible;

Gain knowledge of the links between the term logos and God's Wisdom; and,

Explore significant connections between God's Wisdom and Jesus for authentic spirituality and transformation.
​
Sheri Kling
Sheri D. Kling, Ph.D., is an author, teacher, and coach who has studied and walked the psycho-spiritual journey toward transformation and wholeness for decades. She earned a Ph.D. from the Claremont School of Theology where her research integrated process theology and the work of Alfred North Whitehead with Jungian psychology and dream work as a spiritual practice for transformation. Sheri draws from mystical and wisdom traditions, relational worldviews, depth psychology, and the intersection of spirituality and science to help people find meaning, belonging, and positive change. She is a voice for transformation, and her mission is to midwife spiritual rebirth in individuals, communities, and culture. You can find her online at sherikling.com and on YouTube at her channel Deeper Rhythm.
______________________________
​
The Return of the Goddess and the
Age of Aquarius
The rising of the feminine aspect of the divine corresponds with earth's transition to a new astrological age and a new phase in human consciousness. Yet while the new aeon offers great hope for the emergence of different ways of doing and being, the disintegration of old certainties makes the threshold through which we are passing a time of confusion and fear. Brigid has reemerged as the divine feminine archetype who can guide us through this liminal time and serve as midwife to the divine Self within each of us.
​
Linda McFadden

​
UCC Pastor, Spiritual Director and Pilgrimage leader, co-founding PilgrimQuest.com with her husband Phillip.
______________________________
​
The Reawakening of Our Queen Archetype
Diana McKendree explores the resurrected Queen archetype from the collective unconscious, that is changing our world with it's lunar definition of power. Inanna, Artemis and Isabella Baumfree, a liberated slave of 1797, embody the current rise of this feminine power principle. The Queen's goals and achievements make her a demanding perfectionist, who must acquire flexibility and receptivity to others. This dynamic is one women and men are currently challenged to enter into relationship with.
Diana McKendree

​
An international presenter, ordained Interfaith minister, Jungian trained psychotherapist and spiritual director who is committed to the embodiment of the dream through movement and dream theater. Mentor to the Mentors.
______________________________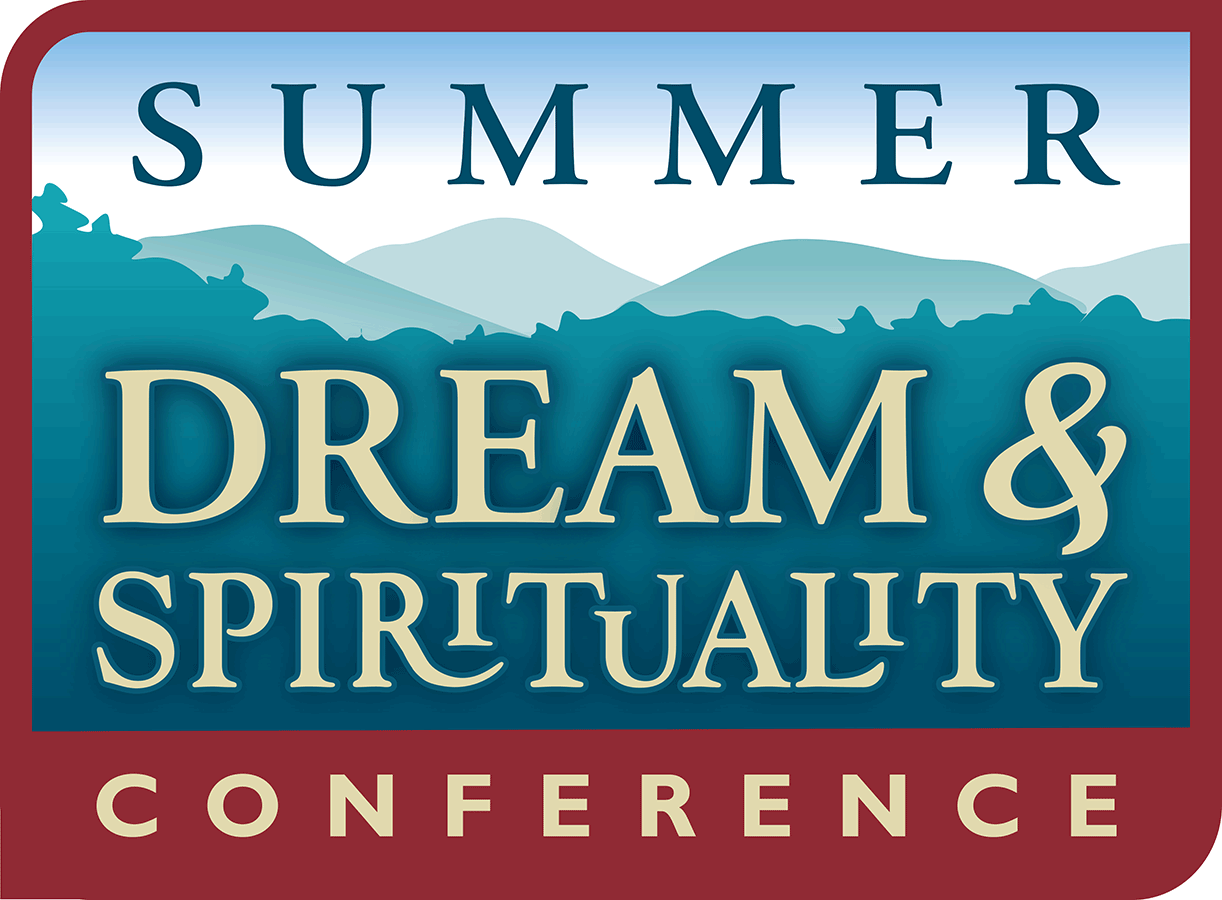 Conference will be Online.
9 KEYNOTES
34 WORKSHOPS​
​
DREAM GROUPS
​
CREATIVE SPACE
​
WORSHIP & MEDITATIONS
​
FEATURED MUSIC
​
​
​
​
Every participant will have access to Keynote & Workshop recordings as educational resources for 6 months after conference!
Lodging Reservation Requires:
Enter Group Code HADEN21

4 Night Minimum Required.

You can stay through the 5th.

One person must serve as the responsible party for each reserved lodging unit (Cottage or Inn Room).
​
Cottage and Inn room pricing includes meals. Kanuga will provide the hospitality of group gathering spaces, and WiFi for any participants who so choose. All will join the conference on their computers just like everyone else at home.
​
Reservations must be made by May 9. After May 9, blocked rooms will be returned to inventory and special pricing will no longer apply.
​
Yes we call it a Conference.
Yes we have speakers and workshops and all the proper "Conference" things.



But we also engage with the unconscious, make meaning of our dreams, become more fully who we are created to be, and embody the inner work of integration.

This means that for 5 days we gather and do holy, sacred, difficult, inspiring, soul elevating, beautiful work together.



And we take home beautiful things - memories, connections (yes! even on-line), journals, collages, poetry, and life changing insights.
​
We invite you to come experience this magic yourself in 2021!
Many participants are expressing a desire to be at Kanuga for these five beautiful days, May 30 - June 3rd (with all safety protocols in place.)
Summer Dream & Spiritual Direction42
Allen Proctor, Director Haden Institute
2021 WORKSHOPS​
​
​
THIS BEAUTIFUL WOUND:
The Mystics and Grief
Mirabai Starr
​
THE PASSION OF THE MYSTICS:
A Contemplative Journey
Mirabai Starr
​
America's Five Electorates
Brian McLaren
​
Faith And Doubt: A Love Story
Brian McLaren
​
The Invention of Self
Amid Oppression and Denigration
Catherine Meeks
​
Human Being:
The Interweaving of Spirit and Matter
Kathleen Wiley
​
THE FEMININE WISDOM
of the EUCHARIST
Pittman McGehee
​
Dream Divina: Contemplating Dream Images as Sacred Icons
Sheri Kling
​
Dreaming on the Path Toward Healing
Sue DiVita & Robert Haden
​
The Exile of the Goddess and the Unbalancing of Western Civilization
Linda McFadden
​
Brigid as Archetype
of the Divine Feminine
Linda McFadden
​
Animating Your Dreams
Jeanne Schul
​
Dreaming the World Anew: Video Prophecy and Waking Dreams
Howard Avruhm Addison
​
Intuition in Motion
Dina Delaney
​
Feeling like a donkey? Healing from "second class" experiences
MaryAnn Archer
​
Dream Story Telling
Laura Huff
​
Simplify and Empower Dreamwork with DreamSynergy™
Justina Lasley
​
Apocalyptic Dreams and
Marian Apparitions
Larry Burk
​
Dreams and EFT for Healing Lower Chakra Shadow Issues
Larry Burk
​
The Power of a Risen Christ(a)
Kyndall Rothaus
​
Body, Bliss, and the Irrational:
Dance's Role
Jennie Wakefield
​
Building a Deep Spirituality Thru Nature
Greg Bahora
​
Where Dreams Come From: An Introduction to the Psyche
Karen Bonner
​
For Men Only
Philip Wiehe and Kinlay Francis
​
From Sacred Earth to High Heaven: Earth Mother to Holy Mary
Julie Lumpkin
​
Give your dream a Voice!
Bob Hoss
​
Recognizing Dream Guidance
Bob Hoss
​
Jung, Kundalini, and the Feminine Voice of Individuation
Anne Elizabeth Taylor
​
Shifting Perspectives: mindful/spiritual approach to photography
Martha Hoelzer
​
Where Do Dreams Live in the Body? An Artistic & Movement Approach to Embodied Dreamwork
Bess Park and Nancy Huslage
​
Living into Your Intuitive Empathic Gifts
Diana McKendree
​
The Labyrinth of Love
Chelsea Wakefield
​
Resiliency, Trauma, and Grief
Diane Harper
​
Mandala, Movement and Meditation: Embracing the Sacred Feminine
through Creative Practice
Karen Campbell